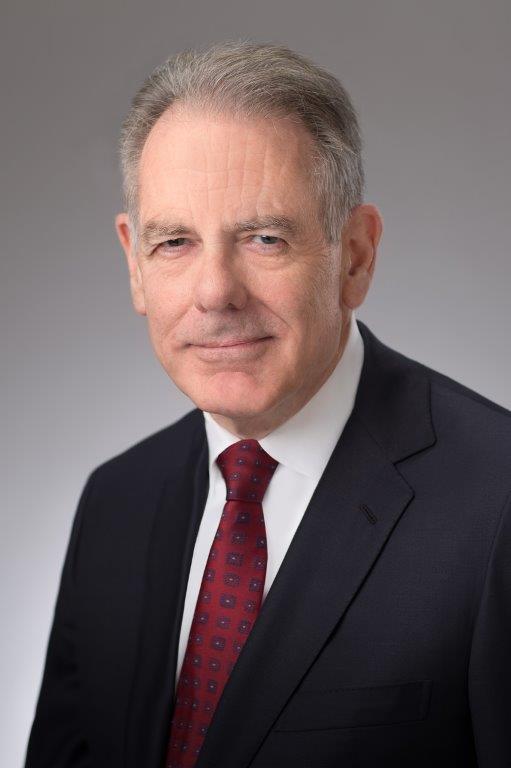 John Bowman serves as an expert on international petroleum contracts and as an arbitrator in international energy disputes. He also frequently writes and speaks on international arbitration and international oil and gas topics. The Georgetown Journal of International Law published his article on Risk Mitigation in International Petroleum Contracts at 50 Georgetown J. Int'l L. 745-87 (2019).
He received the Institute for Energy Law's Lifetime Achievement in Energy Litigation Award, given to one energy litigator each year whose achievements "have won the admiration of his or her peers," at its annual energy litigation conference in November 2017. He served as President of the Association of International Petroleum Negotiators (2014 – 2015), the only disputes lawyer to hold this position in the AIPN's 42-year history. In 2021 John received the AIPN's Distinguished Negotiator Award.
For 40 years, John engaged in an arbitration and litigation practice representing primarily international oil companies and service companies in a wide range of commercial and investment disputes, first as an Associate at Morris, Laing, Evans, Brock & Kennedy LLP in Wichita (1980-82), then as an Associate and Partner at Fulbright & Jaworski LLP in Houston (1982-2007), and last as a Partner at King & Spalding LLP in Houston (2007-2020).
John's Energy Practice
During his career as an advocate, John represented energy companies in arbitration and litigation, including in disputes concerning expropriation of facilities and contract rights, production sharing contract disputes (renegotiation demands, windfall profits taxes, cost recovery, gas migration, failure of state oil company to pay costs, gas marketing rights), AMI and confidentiality agreement disputes, joint operating agreement disputes (removal of operator, joint interest billings, preferential purchase rights, voting rights, sole risk operations, failure to develop), seismic licensing disputes, drilling contract disputes (existence of contract, mob delay, indemnification for pollution), natural gas and LNG contract disputes (price reopeners, destination clauses, take or pay, ratable takes, minimum takes, reserve substitution, contract extension, gas quality and measurement), gas marketing disputes (failure to deliver, imbalances), royalty owner disputes (drainage, failure to market, affiliate sales, calculation and payment of royalties, lease termination), and property valuation disputes (including look-backs), as well as in contested proceedings before the Federal Energy Regulatory Commission and the Texas Railroad Commission, Oil & Gas Division.
As an important part of his energy practice, John worked closely with experts in the energy industry, including petro-fiscal system consultants, geophysicists, geologists, petroleum and reservoir engineers, well completion and production engineers, gas measurement specialists, experts on crude oil and gas prices and markets, joint interest auditors, experts in utility regulation, forensic accountants, quantum experts, LNG sales contract experts, and experts in the history and development, and custom and practice, of U.S. and foreign energy sectors.
He served as a member of the Rocky Mountain Mineral Law Foundation Board of Trustees (2008-2011) and as a member of the governing Council of the Texas State Bar Oil, Gas and Energy Resources Law Section (2013-2016). For five years, John also served as head of King & Spalding's Upstream Oil & Gas Practice.
John's Arbitration Practice
For 33 years, John continuously engaged in the arbitration of energy and petrochemical disputes, domestic and international, in which he enforced arbitration agreements under state and federal arbitration acts and international conventions, advised clients concerning the selection of arbitrators and arbitration procedures, represented clients in arbitration proceedings, and defended arbitration awards against attempts to challenge them in the courts. With the increasing use of arbitration and other forum selection clauses, John regularly advised energy and petrochemical companies regarding dispute resolution options. He drafted and negotiated dispute resolution agreements, including agreements to cover future disputes arising out of major cross-border energy transactions. He represented international oil companies in multiple conciliation proceedings with a state oil company as part of multi-step dispute resolution processes.
John also frequently advised IOCs and international NOCs on how to maximize protection of their investments through a combination of contract stabilization (international arbitration, choice of law, and stabilization clauses), host government investment laws and decrees, and investment treaty protections. He drafted a system of stabilization and dispute resolution provisions enacted into law by a host government to protect a $30 billion LNG project. He also drafted a set of stabilization and dispute resolution provisions to amend a production sharing contract with an NOC to protect a proposed multi-billion dollar gas development project.
From time to time, John has sat as an arbitrator in a variety of energy cases, including in JOA disputes (failures to pay cash calls, claims of Operator gross negligence and willful misconduct, drilling costs), representation/agency agreement dispute relating to a Colombian project, dispute over purchase and sale agreement for oil assets between two oil companies, assignment of oil leases dispute, gas pipeline v. gas processing company dispute over proper gas measurement methods, gas pipeline v. NOC dispute over long-term gas purchase obligations, and dispute between oil field service companies over scope of a confidentiality and non-compete agreement. Notably, he sat in Paris as a member of a tribunal in an ICC case concerning allegations of Operator misconduct––all three parties to the arbitration were NOCs.
Since 2016 John has taught International Energy Arbitration (a two-credit hour course concerned with the substance of international energy disputes) at Georgetown University Law Center in Washington, D.C. He is also an Honorary Lecturer at the Centre for Energy, Petroleum and Mineral Law and Policy at the University of Dundee, Scotland, where he last lectured on Choice of Law in International Petroleum Agreements. He taught International Commercial Arbitration at the University of Oklahoma College of Law from 2012 to 2016.
The Inter-American Commercial Arbitration Commission recognized John for his contribution to education concerning the Inter-American Convention on International Commercial Arbitration (aka Panama Convention) at its conference in Panama City celebrating the Convention's 40th Anniversary in May 2015. In 2002 he received the national Burton Award for Legal Achievement for his article on The Panama Convention and Its Implementation under the Federal Arbitration Act, published by Columbia University in The American Review of International Arbitration and subsequently published as a book by Kluwer.
A member of the Advisory Boards of the Institute for Transnational Arbitration and the Institute for Energy Law, John is also a Fellow of the College of Commercial Arbitrators and of The Chartered Institute of Arbitrators. He is a member of the International Arbitration Club (London) and the International Arbitration Institute (Paris). He received his J.D. from the University of Kansas School of Law in 1980, where he was Editor-in-Chief of the Kansas Law Review. In April 2018, he received the KU School of Law Distinguished Alumni Award.