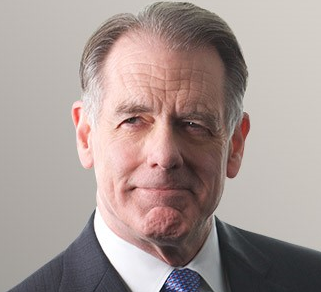 John Bowman serves as an expert on international petroleum contracts and as an arbitrator in international energy disputes. He also frequently writes and speaks on international arbitration and international oil and gas topics. The Georgetown Journal of International Law recently published his article on Risk Mitigation in International Petroleum Contracts [50(4) GJIL 745–87 (2019)].
He received the Institute for Energy Law's Lifetime Achievement in Energy Litigation Award, given to one energy litigator each year whose achievements "have won the admiration of his or her peers," at its annual energy litigation conference in November 2017. He served as President of the Association of International Petroleum Negotiators (2014 – 2015) [the only disputes lawyer so honored].
For 40 years, John engaged in an arbitration and litigation practice representing primarily international oil companies and service companies in a wide range of commercial and investment disputes, for the last 13 years as a partner at King & Spalding LLP in Houston.
During his career as an advocate, John represented energy companies in arbitration and litigation, including in disputes concerning expropriation of facilities and contract rights, production sharing contract disputes (renegotiation demands, windfall profits taxes, cost recovery, gas migration, failure of state oil company to pay costs, gas marketing rights), AMI and confidentiality agreement disputes, joint operating agreement disputes (removal of operator, joint interest billings, preferential purchase rights, voting rights, sole risk operations, failure to develop), seismic licensing disputes, drilling contract disputes (existence of contract, mob delay, indemnification for pollution), natural gas and LNG contract disputes (price reopeners, destination clauses, take or pay, ratable takes, minimum takes, reserve substitution, contract extension, gas quality and measurement), gas marketing disputes (failure to deliver, imbalances), royalty owner disputes (drainage, failure to market, affiliate sales, calculation and payment of royalties, lease termination), and property valuation disputes (including look-backs), as well as in contested proceedings before the Federal Energy Regulatory Commission and the Texas Railroad Commission, Oil & Gas Division.
John currently teaches International Energy Arbitration at the Georgetown University Law Center in Washington, DC. He is also an Honorary Lecturer at the Centre for Energy, Petroleum and Mineral Law and Policy at The University of Dundee, Scotland, where he last lectured on Choice of Law in International Petroleum Agreements. He was awarded the AIPN Education Award for 2010-2011 and 2011-2012, its Legacy Award for 2012-2013, and its President's Award 2015-2016.
A member of the Advisory Boards of the Institute for Transnational Arbitration and the Institute for Energy Law, John is also a Fellow of the College of Commercial Arbitrators and of The Chartered Institute of Arbitrators. He is a member of the International Arbitration Club (London) and the International Arbitration Institute (Paris). He received his J.D. from the University of Kansas School of Law in 1980, where he was Editor-in-Chief of the Kansas Law Review. In April 2018, he received the KU School of Law Distinguished Alumni Award.